New England Excess Exchange, Ltd. (NEEE), a wholesale broker and MGA based in Barre, VT, is celebrating its 40th year serving independent insurance agents throughout New England, NY, NJ, PA, MD, and OH.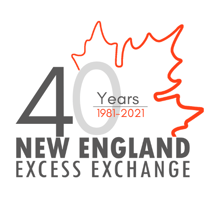 In 1981, Ralf H. Schaarschmidt Sr., a graduate of the University of Connecticut, and Mari Schaarschmidt, a graduate of American International Underwriters, founded NEEE in Montpelier, Vermont. The couple brought their insurance knowledge to the green mountain state knowing they could make an impact with independent agents seeking to keep their business local.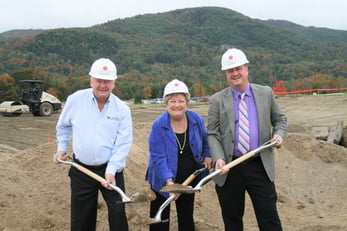 When the company was established, specific business values were identified that have remained throughout NEEE's forty-year history. These values include:
Providing competitive A-rated markets.

Focusing on long-term goals with agents.

Supporting a broad range of insurance risks.

Providing access to knowledgeable underwriters with expertise in various coverages.

Ensuring prompt turnaround time.

Adopting changing technologies and innovative ideas.
In 2010, Ralf H. (Goober) Schaarschmidt II assumed the role of CEO of NEEE, and Mari and Ralf Sr. took on advisory positions. Since 1981, NEEE has grown into a $40M organization employing 50 staff in five states. NEEE provides casualty, transportation, and personal lines insurance to agents seeking a quality surplus broker.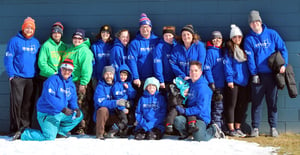 The achievements of NEEE also come as a result of forty years of hard work from dedicated staff, including underwriters, underwriting assistants, client service representatives, managers, and marketing teams, among others. We are grateful for every quote, phone call, email, and meeting generated to drive the organization's success.

As NEEE reaches its 40th year in business, it is our great honor and privilege to be named among the Best Places to Work in Vermont, and we will continue to provide exceptional insurance to independent agents. We believe our agents offer a vital service to the communities in which they do business. We look forward to a long and prosperous future ahead.
About NEEE
NEEE is New England's premier independent Wholesale Broker and Managing General Agency (MGA) serving independent insurance agents throughout New England, NY, NJ, PA, MD, and OH. For more than 40 years we've been a committed partner dedicated to building your agency. NEEE is headquartered in Barre, VT and is devoted to insurance excellence throughout our region. For more information visit www.neee.com.