New England Excess Exchange, Ltd. (NEEE), an independent wholesale broker and MGA based in Barre, VT, is pleased to announce the promotion of Todd Wood to President and Kelly Hadiaris to Chief Operating Officer. Ralf H. (Goober) Schaarschmidt II will assume the role of Chief Executive Officer.
"Todd has a deep understanding of the insurance industry and the needs of our agents. Over the last two years, he has exemplified exceptional leadership. I look forward to celebrating his future accomplishments as he continues to build the organization." Says NEEE CEO, Ralf H. (Goober) Schaarschmidt, II. "Kelly has embraced innovation and is committed to driving organizational agility. Her leadership has allowed us to enhance our service capabilities. I'm grateful for the talent she has brought to NEEE and am excited about her future initiatives." Says Goober.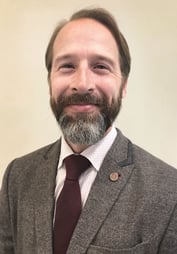 Todd Wood has spent 22 years in the insurance industry. Todd holds CPCU, CIC, CRM, ASLI designations. He also holds a Master's in Business Administration, a Bachelor's in Risk Management and Insurance, and a Bachelor's in Statistics, from Appalachian State University. Prior to joining NEEE, Todd was a Property & Casualty Underwriter, Property & Casualty Department Manager, and Chief Underwriting Officer for a North Carolina based MGA. Todd also served as an Adjunct Professor in Insurance at Appalachian State University. Originally from North Carolina, Todd enjoys spending time with his family, playing soccer, and watching his favorite soccer team, Liverpool.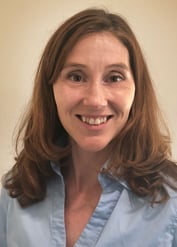 Kelly Hadiaris is an excess and surplus specialty insurance professional who loves to help people and companies achieve their goals. In Kelly's 17 years in the industry, she has helped E&S companies grow from start-up operations into successful industry players. In addition to her start-up work, Kelly has worked for Global Fortune 500 companies. Kelly's background is in property and casualty, travel, and specialty insurance. She values the art and science of underwriting and holds CPCU and ASLI designations. She has previously served in leadership positions in the CPCU organization and has also enjoyed teaching CPCU courses. Outside of the insurance arena, you will find her running marathons and coaching triathletes.
For more information about career opportunities at New England Excess Exchange visit https://neee.com/careers.
About NEEE
New England's premier independent Wholesale Broker and Managing General Agency (MGA) serving independent insurance agents throughout New England, NY, NJ, PA, MD, and OH. For more than 40 years we've been a committed partner dedicated to building your agency. NEEE is headquartered in Barre, VT and is devoted to insurance excellence throughout our region. For more information visit www.neee.com.