New England Excess Exchange, Ltd. (NEEE), a wholesale broker and MGA based in Barre, VT, is pleased to collaborate with Cogitate Technology Solutions, Inc. by adopting their DigitalEdge software platform.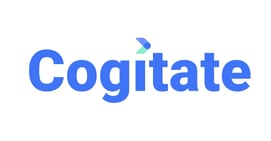 DigitalEdge gives NEEE the ability to leverage data to streamline the quoting process for our valued independent retail agents. Cogitate's innovative software is one step in our long-term digital strategy.
Click here to read more about this partnership.
About NEEE
NEEE is New England's premier independent Wholesale Broker and Managing General Agency (MGA) serving independent insurance agents throughout New England, NY, NJ, PA, MD, and OH. For more than 40 years we've been a committed partner dedicated to building your agency. NEEE is headquartered in Barre, VT and is devoted to insurance excellence throughout our region. For more information visit www.neee.com.