NEEE is pleased to sponsor and present the 2021 Vermont International Association of Insurance Professionals (IAIP) Member of the Year award. This award is given annually to one deserving Vermont IAIP member. Each year, peers nominate the winner to receive the prestigious accolade.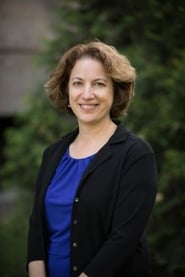 This year's award was presented virtually at the annual Commissioner's Night event hosted by the Vermont Association of Insurance Professionals (VTAIP) and the Champlain Valley Association of Insurance Professionals (CVAIP).
This year's recipient is Laureen Mathon, ACSR, CRIS. This recipient has shown that she is well-deserving of the annual honor through her IAIP involvement, community outreach, and professional experience. Laureen received several nominations from industry leaders, and peers, which enable her to receive this honor.
Laureen currently serves as the President of the Champlain Valley Association of Insurance Professionals (CVAIP) and has been instrumental in the growth of that organization. Laureen is also a part of Hickok & Boardman Insurance Group as a Title Account Executive and Agency Training Specialist for Business Insurance.
"Laureen has always been a consummate insurance professional with great attention to detail. She is a "go-to" resource for our employees' technical and procedural questions. Laureen does this while also handling some very complicated commercial accounts," Said Scott Boardman, CPCU, CEO of Hickok & Boardman. "Our clients regularly mention their appreciation of Laureen's quick and detailed responses to their requests and her proactive attention to their accounts."
"One of the rewards of my participation in IAIP is the opportunity to meet and interact with a diverse group of insurance professionals from around the state," Said Laureen Mathon. "I've met so many wonderful people through IAIP who all share a commitment to the industry, to education, and to giving back to their communities. Being recognized by this group of dedicated professionals means a lot to me."
To learn more about the IAIP and other insurance opportunities, visit internationalinsuranceprofessionals.org.