We're pleased to announce that NEEE will be represented by two panelists at the WSIA Insurtech Conference to be held March 20-23, 2022 in New Orleans, LA. Todd Wood, President, and Taylor Kilburn, IT Manager, will be joining other panelists to provide insight into emerging insurance technologies and insurtech software adoption.
The 2022 WSIA Insurtech Conference offers a comprehensive slate of sessions providing insights on industry disruption and transformation opportunities. The conference is an evolving forum that encourages exploration, education, sharing, and networking for anyone impacted by automation.
Our NEEE panelists will join the session entitled Digital Transformation Journey – Actual Case Studies. In the panel, attendees will hear from E&S industry professionals as they describe their transformation journey, leveraging existing IT infrastructures while developing technologies to support an enhanced wholesale distribution chain process. The session will feature two case studies, one with a national wholesaler and one with a regional MGA (New England Excess Exchange), each of which is digitalizing their business model, across 50 states and in their operating region, respectively.
About Our Panelists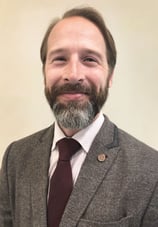 Todd Wood is the President of New England Excess Exchange (NEEE). Todd has spent 23 years in the insurance industry and holds CPCU, CIC, CRM, ASLI designations. He also holds a Master's in Business Administration, a Bachelor's in Risk Management and Insurance, and a Bachelor's in Statistics, from Appalachian State University. Prior to joining NEEE, Todd was a Property & Casualty Underwriter, Property & Casualty Department Manager, and Chief Underwriting Officer for a North Carolina based MGA. Todd also served as an Adjunct Professor in Insurance at Appalachian State University. Originally from North Carolina, Todd enjoys spending time with his family, playing soccer, and watching his favorite soccer team, Liverpool.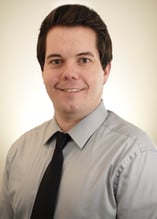 Taylor Kilburn is the IT Manager for New England Excess Exchange (NEEE). Taylor has held other positions within NEEE including Bookkeeper and Assistant Controller before shifting his focus to his passion for information technology (IT). Taylor has also held positions on the NEEE Operations Management Team and Executive Leadership Team. Taylor currently holds a position on the NEEE Senior Leadership Team. Taylor graduated from Clemson University with a Bachelor's in Financial Management and a Minor in Accounting. Taylor's certifications include OnBase Certified Advanced Workflow Admin (OCAWA) and OnBase Certified Advanced System Admin (OCASA). Taylor has also completed the WSIA Surplus Lines Management Program. Outside of work, Taylor enjoys spending time with his family, playing golf, and watching Clemson Tigers football.
CLICK HERE TO LEARN MORE ABOUT WSIA OR REGISTER